Our mission is to care for the residents and patients in the communities we serve by providing accurate, prompt and reliable pharmacy services.  It is to provide pharmacy solutions that help streamline the activities surrounding medication management for the staff of the communities we serve.  It is to provide guidance, support and information regarding pharmacy billing process to the financially responsible parties in dealing with their loved ones.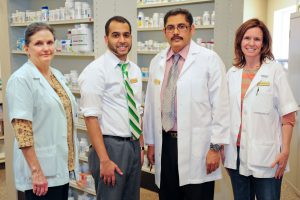 We are the largest independently owned pharmacy in North Texas. We specialize in serving assisted living and long-term care communities across the state for nearly two decades. Trinity Apothecary is a full service provider, with great brand recognition, that exceeds Medicare LTC requirements. Our services include Electronic Medical Records, Bubble Packaging, Multi-dose Strip Packaging, Medication Cassettes, Pharmacist Consulting options, Drug Destruction, Medication Carts, 24-Hr On-Call availability along with many others. We offer many services that ensure and enhance the care that residents receive. Our services allows the communities we service manage medications more efficiently and improve their workflow.
We service large and small, independent and corporate communities. We are a regional pharmacy that covers most of Texas and Oklahoma. Some of the cities that we serve includes Dallas-Fort Worth, Houston, Tulsa, Austin and many more.
If you have any questions or want to know more about us, please Contact Us or call Tesh Patel at 972 492 8841 x 222.